Cultural Wisdom™,
The wisdom of of the ancestors
Roberto founded his speaking, consulting and community development company Cultural Wisdom™ in 1998 based on a need he saw to preserve the wisdom of our ancestors. As a Toltec Tribal member with a professional background as executive director of  rural, migrant, and indian health organizations such as Pit River Health Services & Del Norte Clinics.He has a unique perspective on delivering culturally appropriate care in rural areas. drawing on his experience to bridge the gap in culturally appropriate communication. He uses his unique, inspirational style to keep participants laughing, clapping,engaged, entertained, empowered and uplifted. 
In 1981, Roberto won the World Championship of Martial Arts in Pussan, Korea. He has shared and taught these skills to youth and families though out the world. Surgeon General Satcher commended Roberto for "Being a dedicated foot soldier for the health of the nation."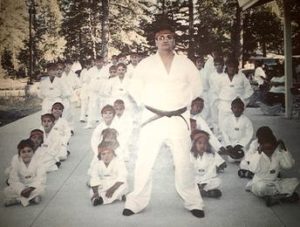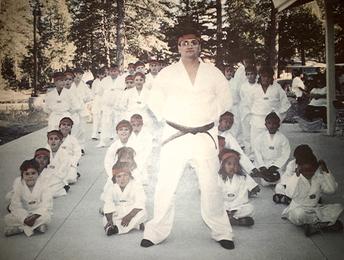 Roberto's latest book, The Four Elements, provides us with a comprehensive view of the four pillars of Cultural Wisdom: Consciousness, Conduct, Culture and Community.
A long standing speaker traveling throughout the United States, Latin America and Europe, Dr. Dansie has presented to Hospitals, Mental Health Organizations, National Association of Community Health Centers, Centers for Disease Control, National & Regional Disability Agencies, Migrant Health & Education, National Health & Human Service, Cancer Research, National Refugee & Immigrant collaborations, Minority & Multicultural Organizations, HIV & Communities of Color, International Gestalt Centers, Rural, Indian, and Migrant Health Organizations and numerous Universities around the world.
Read more about Arizona Public Media's special report on Roberto's work "How Cultural Sensitivity Can Improve Health Care"  
or watch the PBS interview at University of Arizona with Dr. Sally Reel about his work in rural health, "Culture and Care".
Roberto is the recipient of several awards including:
Humanitarian of Year from The International Medical & Education Trust of Columbia Missouri University, the distinguished "Mounted Medallion Award" from The National Indian Health Board, The Cesar Chavez Award from National Migrant Education, The Federal Award from the Administration on Aging and The Illinois Association of Agencies and Community Organizations Migrant Advocacy Award for Exemplary Dedication to IAACOMA and it's mission (The largest rural health organization in the nation.)
A recent new story about his keynote "The Power of Cultural Diversity" at Braircliff University began,
"With a jovial personality as colorful as the Toltec medicine necklace he often wears around his neck, Dr. Roberto Dansie is an easy man to like.
Describing what he does, on the other hand, is a more difficult task.
Is he an author? musician? Martial arts champion? A Mayan medicine man, with a degree in clinical psychology?
"I'm all of the above," Dansie says with a laugh. "My father was Irish-American, and my mother was Mexican. … When you put Irish and Mexican together — this is what you get."
It's diverse background befitting of someone who speaks about "cultural wisdom" for a living. And Dansie, a nationally renowned motivational speaker (just one more thing to add to the list).
Dr. Dansie's work is part of a larger trend at Briar Cliff to emphasize cultural competence in all health care curriculums.
"What we've been doing mostly in our history of modern medicine is focusing on the illness and the symptoms," Dansie said. "And that's important – but we're also finding out that this is still incomplete."
That's because the most basic ingredient in quality health care, he says, is the connection providers make with their patients — one that's often absent when it comes to patients with diverse backgrounds.
For example, Dansie says, a provider might not have access to a translator for a patient who speaks a different language. Or specific treatments a doctor prescribes might be frowned upon in some cultures. In others, like the Native American culture, "medicine" can have a broader definition entirely.
"Native American communities, they have a much larger definition of what medicine is," Dansie says. "It's anything that makes me feel well. A prayer can be medicine, an elder giving words of compassion … falling in love is medicine."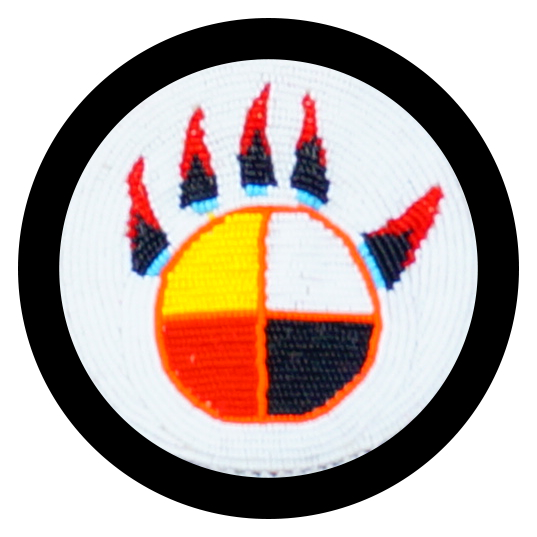 Next Steps...
Request a quote or free consultation, and find out how Cultural Wisdom can help you!