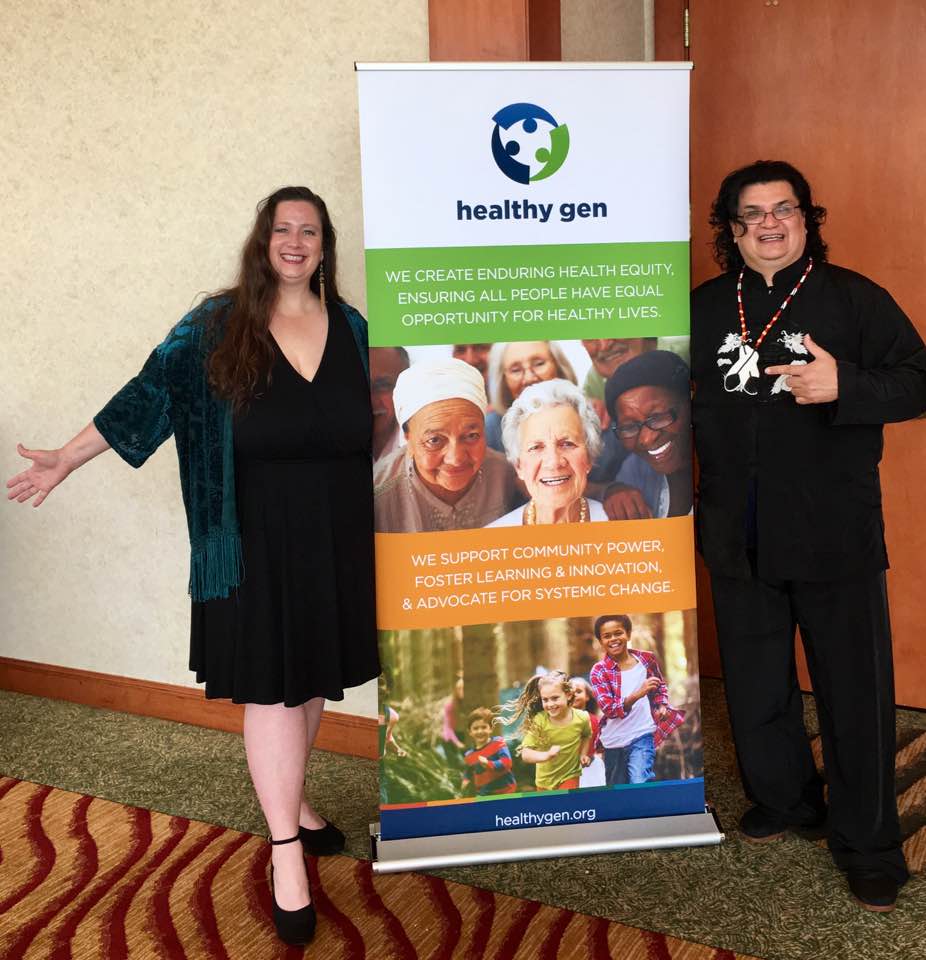 Roberto founded Cultural Wisdom™ with his wife Tessa
As a Toltec Tribal member with a professional background as executive director of Rural, migrant, and Indian health organizations such as Pit River Health Services & Del Norte Clinics. He has a unique perspective on delivering culturally appropriate care in rural areas, drawing on his experience to bridge the gap in culturally appropriate communication.  The philosophy of Cultural Wisdom is that culture is an essential factor for personal and collective well being. At Cultural Wisdom we celebrate life and honor our ancestors by keeping their stories alive.
Our Story
Tessa & Roberto met while providing health care via one of the first farm worker low cost clinic's in the central valley of California, Del Norte Clinics twenty five years ago.  They both shared a passion to help the community and be of service. Now they are joined by their son Alexander Dansie in the continuation of their journey to build healthy, resilient communities.
Tessa Dansie
Co Founder Cultural Wisdom®

Irish American blogger, community organizer, grant writer, inter generational poverty, diversity and inclusion educator, mother of four. Tessa assists non-profit organizations in grant writing, capacity building and strategic planning.  She directs all non profit and altruistic endeavors of Cultural Wisdom, which seeks to impact community health in the areas experiencing the greatest disparities in the U.S. One of those long term projects includes The Pine Ridge Reservation outreach in Chadron Nebraska with The Chadron Native American Center to create economic, spiritual, health and education services. This fall, she will be teaching a Sweetgrass, Sage & Cedar Business Development program to include culinary cultural arts, planting, harvesting, preparing sacred herbs/woods, preserving medicine foods such as choke cherries as a source of economic development and preservation of cultural traditions. Tessa has implemented Promotores De Salud programs (Promoters of Health Teams) to assist the community in accessing healthcare throughout the United States, particularly in the central valley of  California.
Alexander Dansie
Community Resiliency Advocate

A recent graduate of Portland Community College Sylvania. Graduating with an Associates of General Studies and an Associates of Science, Alexander is committed to creating a culture of kindness and inclusion. He assists Cultural Wisdom in building community through community outreach classes such as "Yoga For Stress Management". He also assists Cultural Wisdom by grant writing for community resiliency that address health and education disparities.
Next Steps...
Request a quote or free consultation.